Use a BrandScript to Create Marketing Your Brain Can't Resist
Story is the number one tool to compel a human brain. Just look at the $11 billion movie industry.
People are buying escape and entertainment at the movies, sure.
They're also buying clarity.
The stories that grab us by the collar and take us on a ride have all been filtered through a predictable structure that weeds out all the excess information and leaves our brain wanting more.
How does this apply to your business?
When you follow the rules of story in your marketing, audiences pay attention. They care about what you're saying. And they get motivated to act.
When you don't, you're missing a huge opportunity to grow your businesses, and your impact.
****
But how?
It's easy to TALK about the using story in marketing. It's harder to do it.
That's where a BrandScript comes in.
A BrandScript is a proven, seven-part communication formula that helps you organize the key elements of any successful story.
This particular formula was created by Donald Miller, founder of StoryBrand.
It's a tool I use with all my clients because it's so clear and simple.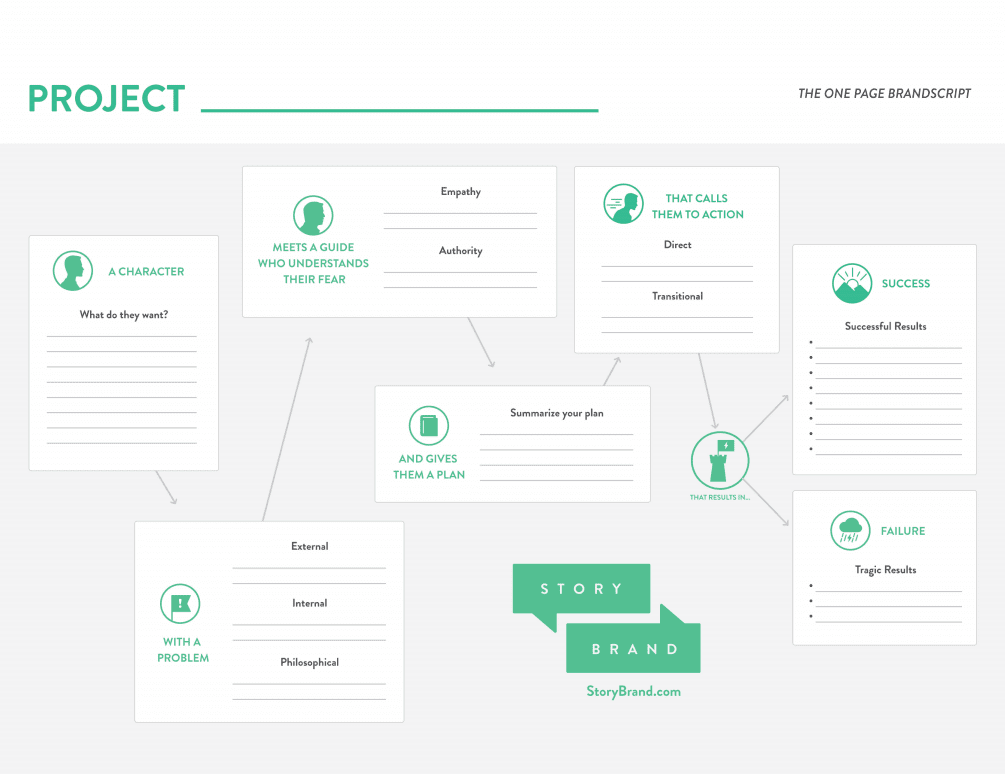 Think of it as the seven "chords" you need to write 1,000 different "songs" about your brand. 
When you use a BrandScript to develop your messaging, your marketing will stand out from the competition and attract your ideal audience.
For a great intro to the StoryBrand framework and the BrandScript's seven parts, I recommend the first episode of the Marketing Make Simple podcast.
Those 24 minutes could change your life. Give a listen and let me know what you think?
PS – Want help creating your BrandScript? I can coach you through it or do it for you. Schedule a call and let's chat.
---
This post was original sent as an email to the Magic Words of the Week newsletter list. Every week, I share reflections on a word, quote, or phrase I think will help you thrive in your life's work.
Want sage advice on life and business in your inbox every week? Join the Magic Words of the Week email list.